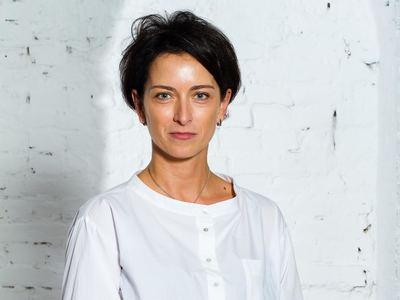 Family and business mediator, lawyer with 15 years of practical experience, top manager, crisis counselor. NGO "League of Mediators of Ukraine" co-founder. Social project coordinator for cooperation with the Kyiv District Children's Services.
Training in specialty "mediation", "family mediation", "business mediation":
IHK Akademie Munich und Oberbayern
Business-mediator, Chamber of Commerce and Industry of Munich and Upper Bavaria (2017)
Kyiv Mohyla Business School (kmbs)
Mediator, Family Mediation (Kyiv, 2017)
Mediator, Basic Mediator Skills (Kyiv, 2017)
Mediator, Direct consultations with children in Family mediation (Kyiv, 2017)
The Clingendael Institute
Negotiation as an Instrument for Conflict Resolution for Women Negotiators in Ukraine (2018)
Education: National Academy of Internal Affairs of Ukraine (Kyiv, 2003). Degree: Master of Law.
Professional experience:
The professional path in jurisprudence began with the civil service, as an assistant to the judge in the Pechersk district court of Kyiv, and subsequently the Higher Administrative Court of Ukraine, where learned profession from the best. The lawyer's career built among such grants as: Asters, Engarde. At Astapov Lawyers International Law Group, brilliantly took the floor at hearings in the Russian Federation courts of all levels and won a remarkable victory. The experience of a modern crisis manager has been gained by the ILF "INTEGRITES", where Julia led the practice of dispute resolution, which achieved significant financial results in a very short period. Partner status, acquired in SILVER SEAL ADVISERS LTD, where have been operated with a "closed" business segment. Successful transformation of the "boutique" law firm (LF) became possible due to the creation, successful protection and implementation of the 5-year business strategy. The Managing Partner, Julia Repina, with a small team of professionals, has made significant progress, namely, the rapid assess of LC into self-reliance through attracting external clients and "keeping the client in a pool", gaining top positions in leading Ukrainian rankings, successful development and promotion of products and brand LC Prove Group. Mediation competency gained in 2017 as the only effective way to resolve conflicts, which really effectively resolves customer disputes, saving time, money and energy, while preserving human and professional dignity. 13 mediation procedures were conducted during the year. Most of which are completed by the settlement of the conflict, preservation of relations, agreements implementation by the parties reached on a voluntary basis.
Personal achievements:
In Julia's "pool" there are a number of successful projects and won cases, among which are unique family law cases for Ukrainian jurisprudence. Considerable experience in corporate, business and family conflicts mediation and a large number of family affairs within a volunteer project. The owner of the consulting business in the field of conflict resolution. NGO "League of Mediators of Ukraine" co-founder, an organization working to ensure that everyone has the opportunity to receive family mediation as a social service free of charge all over Ukraine.
Additional information:
An author almost of two dozen professional articles, interviews, publications presented in leading Ukrainian legal and business editions.
Membership in professional associations:
National Association of Mediators of Ukraine (NAMU)
Business mediator of the Kyiv Chamber of Commerce
Ukrainian National Bar Association (UNBA)
Kyiv Attorney's Association
Languages:
Ukrainian, Russian, English