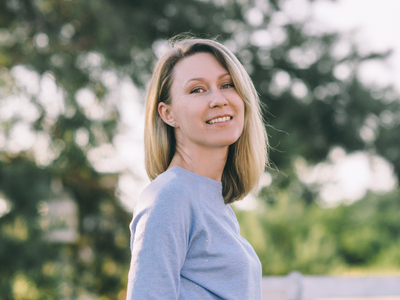 Family mediator, coordinator of a mediation social project in Kyiv. Psychologist, psychodrama therapist, trainer, university lecturer.
Education:
National University of Food Technologies - Accounting and Auditing, 1997
Kyiv National Taras Shevchenko University - Psychology, 2002
Psychodrama Institute for Europe (PIFE, Germany), Psychodrama therapist, 2003-2011

Training in specialty "mediation", "family mediation", "business mediation":

UKRAINIAN MEDIATION CENTER, KYIV-MOHYLA BUSINESS SCHOOL [KMBS]
Certification Courses:
"Basic mediator skills", 2016
"Mediation specifics in family relations", 2017
"Direct consultation with children in family mediation", 2017



Professional experience:

The family mediator and the coordinator of a mediation social project in term of a social service of LMU "League of Mediators of Ukraine" and the Children's Service of district state administrations of Kyiv. The private psychotherapeutic practice – the individual counseling, self-knowledge groups and personal development groups conducting by the method of psychodrama. Many years of experience as a university lecturer (courses: Economics, Business Ethics, Money and credit, ets.)

Personal achievements:

Working as a mediator I have got a series of successful cases and grateful clients. As a university lecturer created new teaching courses for the 180+ people auditory.
Additional information:

My primary specialization is solving family disputes and conducting of the direct consultations with the children.

Membership in professional associations:
National Association of Mediators of Ukraine (NAMU)

Languages:
Ukrainian, Russian